Our team of experts adheres to the safety regulations set forth by the government and knows exactly how to eradicate the possums safely at lower expenses. We have years of experience and are well renowned for gratifying our clients all over the city.
Possums can be stopped from entering your home in several ways. In the worst-case situation, if possums infiltrate your home through unnoticed cracks and holes, it is strongly advised to call professionals to remove the possums before they endanger you or your family members with hazardous diseases or infections.
Same day possum removal can be done in several ways, and the Possum Removal Cost Canberra of each method varies depending on several criteria. the number of holes that need to be patched, the number of possums that have gotten inside and need to be evicted, etc. Once the staff has completed a thorough investigation at the location where the possums were discovered, the precise cost will be known.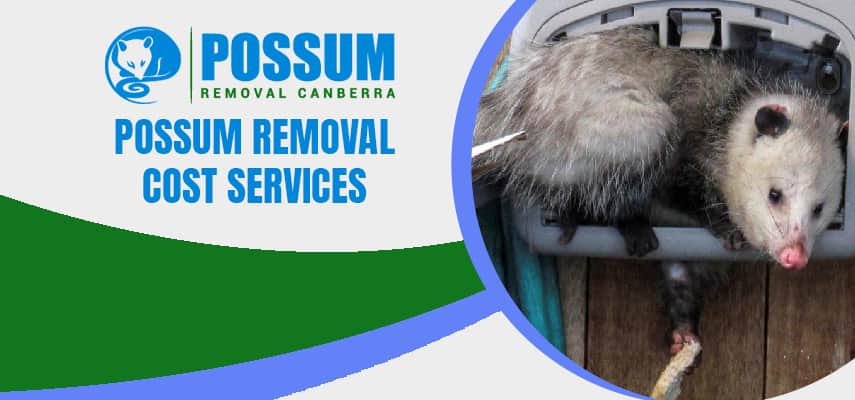 For Single-Story Buildings*
Possum removal costs start at $280 plus GST for a single-story brick building with a 12-month warranty and pricing with a 24-Month Warranty: $450 plus GST
For Two Story Buildings*
Possum removal costs start at $320 plus GST for a two-story building with a 12-month warranty. And the price is $500 plus GST for a 24-Month Warranty.
However, 100% satisfying service at reasonable prices that won't burn a hole in your wallet is guaranteed. Following the removal procedure, we also offer precautions that will assist you in keeping your houses secure in the term and keep possums away.
Costs of Possum Removal
Possum removal costs vary depending on the situation. Possum removal typically involves two steps: catching or trapping the animals, removing them from your property, and releasing them elsewhere nearby so that they can't find their way to your home. The following factors may affect the projected price of possum removal:
Size of the property
Possum Types
Residence Or Office
Level of Infestation
Where possum is hiding
The Method We Use in Canberra for Possum Removal
Possums should not be allowed on your residential or commercial properties. Allow our team to carry out the following action:
We start by looking at the possum-damaged areas, such as the roof, chimney, etc.
Possums trapped in your attic are removed if any are discovered.
It doesn't matter if you remove the dead possum from the chimney.
Close possum entry points.
Deodorize and sanitise the area to get rid of the possum odour.
Set traps and catch possums
Providing Same-Day Possum Removal Services At Normal Rates
In Canberra and its suburbs, we provide same-day possum treatment and removal services 24 hours a day. Our professional staff is available to help you in an emergency. The cutting-edge methods we employ are particularly exceptional for managing and getting rid of possums from your home and commercial spaces. Additionally, the possum removal procedures we utilise are eco-friendly, and we promise 100% assured results and client satisfaction.
The possum removal specialists provide the same service since they are aware of the demands and needs of our clients. We are also aware of the difficulties associated with having possums constantly skulking around in your house or place of business. You must be under constant stress in such a situation.
Why Choose Us?
Expert possum catchers from our Possum Control's team efficiently remove possums from all types of terrain. Our services are accessible throughout Canberra. All of our team members who perform possum removal Canberra services are certified and licenced to work in a variety of settings, including eateries, apartment buildings, industrial settings, schools, churches, hospitals, and public and private buildings. You'll be able to get good service for a fair price.
We are renowned for our expertise:
Your safety is our top priority; thus, we take the necessary precautions while using the possum control tactics.
Possum removal expertise across Canberra for more than two decades.
We provide same-day and emergency services around-the-clock.
We guarantee complete client pleasure.
Our specialists have received complete government accreditation, and we also have qualified and certified technicians on staff.
In possum removal in Canberra, our experts employ cutting-edge equipment and methods.
Identify and discard the dead possum while also sealing any possum entry points.
Get rid of possums that are stuck in your garden, chimneys, roof, etc.