Relief Providing Possum Removal Action Team Now in Canberra
We are the insured and licensed possum pest control team that you may require anytime. With our best practices, skilled team, and years of experience in possum removal service, we will serve you long-term peace of mind. So are you still exploring the reputed possum trapper team in Canberra? We know how horrible and harmful the possums can be. Indeed, possums are scavengers and tend to eat up like anything. Hence, our possum removal specialist in Canberra guarantee you an on-time professional possum removal service with instant processes. Ping us for requesting free Possum Removal Canberra quotes, booking our services, and for more info.
Hire the Experienced Possum Inspection Specialist in Canberra
Possums tend to breed usually in trees. At the same time, they are inclined to find comfortable space in your house too. These small creatures are not very dangerous for your family and kids but the germs and bacteria they carry can be problematic. Therefore, our humane possum removal service has a team of experts to inspect this sturdy creature and take them out of your house. Additionally, our possum inspection services are highly suitable for both residential and commercial areas. In addition, if you find possums in your roof, we are highly specialized in removal of possums from the roof. Avail of our uninterrupted possum inspection service for 365 days and 24 hours.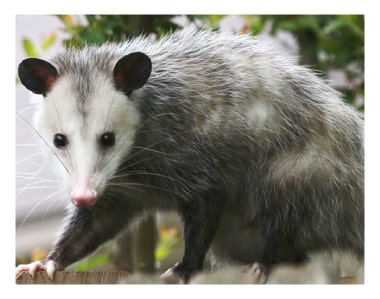 Reasons Behind The Need To Appointing Expert Possum Removal Services
Possums may not be very dangerous but at times they may turn aggressive if you try to catch them.
Possums can create a huge mess in your house. Also, the garbage in your house attracts possums easily.
It can also be tough for your pets to confront them.
Possum droppings can be unsafe for you to touch.
Possums also carry bacteria that can activate flesh-eating ulcers in human beings. Also, they can be aggressive to you if teased and also to your pets.
Moreover, the professionals are trained to handle such sturdy creatures. Also, there are strict  Urban Wildlife Possum Control and Nature Conservation Act 2014 guidelines that a professional company follow. They are well equipped with the right technique and tools to work best on possum control. So, it will be safe for you, your property and the possums as well to call professionals to relocate them. You can also rely on our possum relocation services for a safe environment around your home.
Most Useful Services Offered By Our Possum Removal Canberra Team
Residential Possum Removal
Contact us if your house or apartment has a possum infestation. No need to put your and your pet's life at risk when we are here. Yes, our 365 days and 24*7 residential possum removal service will be at your service at the best rates.
Commercial Possum Removal
Now commercial areas are also another target of tricky possums. Again the possum removal service we offer is year-round accessible. The possum removal cost for the commercial sector is highly reasonable.
Pre-purchase Possum Inspection
Our Pre-purchase Possum Inspection services are highly trusted in Canberra. Get an accurate and detailed report of how safe the property is against possum attacks. Above all, our pre-purchase possum inspection team is certified and well accustomed.
Emergency Possum Removal Service
The emergency needs can arise anytime for possum removal. Consequently, our special possum catcher emergency team is active on weekends and national holidays also. Experience uninterrupted emergency Possum Removal Canberra service support at your convenience.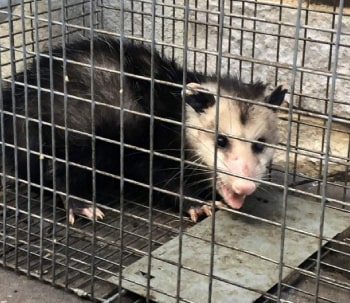 Same Day Possum Removal
We won't delay in ensuring your safety. Book our service at your suitable time and get the confirmed schedule for Same Day Possum Removal Service. We are fast and attentive in our services with the best possum removal solutions always.
Backyard Possum Removal
Our Backyard Possum Removal service takes great care to ensure that every possum caught is carefully removed, with no indications or traces left behind. This means they won't leave any odours, food supplies, or other attractants behind that could attract possums to return to the same place in the future.
Possum Removal From Roof
Say goodbye to pesky possums on your roof or ceiling with our professional Possum Removal from Roof service. Our certified possum catchers use safe and effective methods to remove possums and prevent them from returning. You can count on us to address your possum problem, quickly and affordably.
Under Deck Possum Removal
With our legally qualified staff, you can say goodbye to your Under Deck Possum Removal issues. Our skilled possum catchers use the latest methods to efficiently handle your possum problems in Canberra. And the best part? All of this advanced technology is available at reasonable costs.
All-time Functional End Of Lease Pest Control Service In Canberra
The End of Lease Pest Control Service is very popular in Canberra. Our specialists are knowledgeable enough to get your bonds safe back. End of Lease agreement is a pact between landlord and tenant to leave the property clean and pest-free after evacuation. Hence, our End of Lease Pest Control Services in Canberra is super beneficial for landlords and tenants. Additionally, the End of Lease Possum Removal Canberra service also proves beneficial for landlords in having a clean and hygienic property after evacuation and helps in getting the next potential tenant.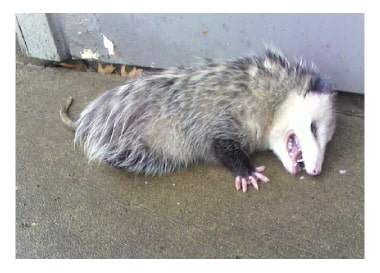 Cost-effective Dead Pest Removal Assistance in Canberra
The dead pests can have a build-up of bacteria, germs, and viruses on them. Hence, handling dead pests without knowledge of essential safety measures can prove fatal at times. Now, what could be the solution? We as Possum Removal Canberra experts have an efficient team for dead possum removal. However, the pests like possums need extreme safety to be removed when dead. Therefore, our safe possum removal methods and superior-grade tools remove the possums and leave your treated space safe and hygienic. Our dead possum removal Canberra cost won't make holes in your pocket as our services are highly affordable. Hire our experts today and avail your possum removal Canberra free quotes.
Why Should You Appoint Our Possum Removal Canberra Professionals?
Certified and Registered
Appoint reliable, certified, and registered services for possum treatment. We have certified and verified specialists to operate for Canberra and nearby suburbs.
Affordable Services
Book our services today for instant possum removal in budget. We do not charge additional and exclude the hidden costs from our pricing details. You can also request prior service price estimates with us.
Professional Team
We possess professional etiquette. Indeed, we are a team of professionals with a client-friendly attitude. Feel free to reach our 24 hours customer support team and discuss all your queries related to possums and our service details.
Environment-friendly Possum Treatment
On one side we work on removing possums out of your property. On the other hand, we also assure that your and your environment's safety is protected at an extreme level.
You Can Avail Of Our Possum Removal Services In Canberra And For Nearby Regions:
In Canberra, In Perth, we offer extensive coverage for possum inspection, possum removal, dead possum removal, end of lease inspections, and pre-purchase building inspections, ensuring the highest standards of service. Additionally, some major regions we cover in Canberra are Acton, Canberra Airport, Canberra City, Canberra Raaf, Causeway, Black Mountain, Cotter River, Downer, Kingston, Naas Valley, Oaks Estate, Red Hill, Southwell Park, Russell Hill, and more.
Reviews
Good For My Safety
Four times a year, they treated my house for possums, and I'm happy with their service. Always polite and willing to offer advice, good for my safety.
Top-Notch Service
I was really pleased with your service's promptness and professionalism. The company is reliable and has honest staff, I would suggest it to other customers searching for assistance with possum pest control in Canberra.
Incredibly Grateful Service
The company's professionals exceeded all expectations. I'm incredibly grateful that I called professionals from this company.

Location: Canberra ACT 2601, Australia